Mattress for Every Bodyshape
Visco-elastic mattresses give way to the body shape and adapt optimally to your own body. Different types of visco-elastic mattresses offer different degrees of yielding, a pronounced shape adaptation is possible by using visco-foam. This type of mattress enables an even distribution of pressure on the mattress surface.
The precisely fitting recess reduces nightly turning and twisting and promotes restful sleep. The feeling of lying on a visco-elastic mattress can be unfamiliar to some people and turning in bed can be more difficult. The supporting effect in the pelvic area is not suitable for every body shape. This type of mattress is also not recommended for people with a strong tendency to perspire.
Gel foam mattresses
Another type of mattresses are so-called gel-foam mattresses, which are a mixture of normal (cold) foam and gel mattresses. The material mixture offers a fast heat dissipation, under certain circumstances a better punctual pressure relief is possible. There are very different forms of gel-foam mattresses.
Pocket spring core mattresses
Pocket spring mattresses consist of metal springs on the inside, and due to different wire thicknesses there are seven lying zones. This type of mattress offers a rather cool sleeping climate and is therefore well suited for people who sweat quickly during sleep. Ventilation and moisture transport are also ideal. Many pocket spring core models are available in comfort height, for example in a mattress height of 25 cm or more.
These mattresses convey the classic, familiar "pithy" lying feeling of the spring core, which many people appreciate. A disadvantage of pocket spring core mattresses is that the selective adaptation to the body shape is not as good as with a high-quality, well-zoned 7-zone cold foam core.
Especially in the shoulder area, many pocket spring core models do not offer as much sinking possibility as a cold foam mattress with a pronounced shoulder zone. In addition, not all models are suitable for motorized or adjustable slatted frames.
Latex mattresses
Latex mattresses offer another possibility. These offer advantages in terms of point elasticity and moisture absorption. However, there are big differences in quality: pure natural latex has excellent properties in terms of elasticity, breathability and moisture transport, which is why mattresses with the highest possible proportion of natural latex.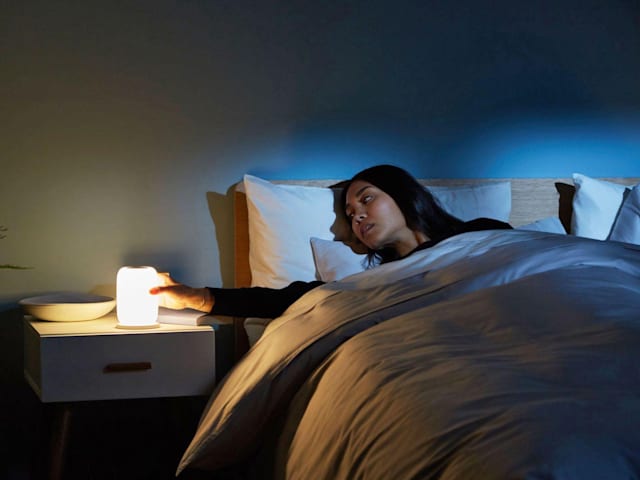 Cold foam mattresses
Cold foam mattresses have a high durability with a sufficient volume weight (45kg/m³). A lower volume weight bears the risk of premature trough formation. They offer good point adaptability and are available in four different strengths.
A mattress does not make a bed. Slatted frames and pillows are equally important. And similar rules apply here as what type of mattress is best for selection: There is a wide range and there is no such thing as the ideal equipment. "Like the mattress, the pillow should support the straight line of the spine in the side position," says Bernd Kladny.
Ideally, therefore, the head should not bend – neither upwards nor downwards. The same applies to the supine position. Here, the pillow should support the neck and leave room for the back of the head to sink in. What material the pillow is made of – down, foam, latex or cherry stones – is a matter of comfort and personal taste.
The choice of slatted frame depends on the mattress: Innerspring mattresses are often mounted on fixed frames, which makes them less suitable for adjustable slatted frames – unlike foam and latex, which are flexible. And if you have decided on a foam mattress, you should prefer a springy slatted frame that provides more point-elastic support.